Product list
Search

Product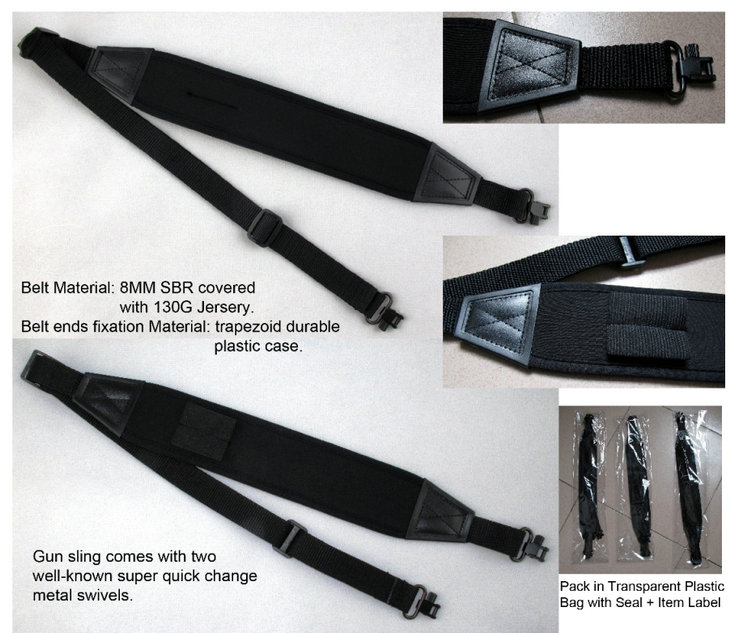 Name:
Gun sling
Item:
S-BD01
Description:

Belt Material: 8MM SBR covered with 130G Jersery

Belt ends fixation Material: trapezoid durable plastic case

Advantages:

1) The belt is 130G Jersery covered to both surfaces of 8MM SBR which has already with compression of T-shape furrows.Compared to SBR which covered with other different types of materials, like leather, jersery can help maintain the nature elasticity of SBR material; and jersery material has smooth and soft surface, which gives great feel to the touch.

2) The belt sewed with ammo holders for bringing extra ammo.

3) The belt ends are trapezoid durable plastic cases sewed in trapezoid shape and more with an X inside it to enhance the loading capacity of the sling, and to prevent the weaving strap at both ends being torn and come off the sling as a result of carrying heavy weight.

4) The weaving strap ends attach with well-known quality quick change metal swivels, which their loops can withstand the pulling strength above 225lbs before deformed.

5) Quality gun sling in competitive unit price.